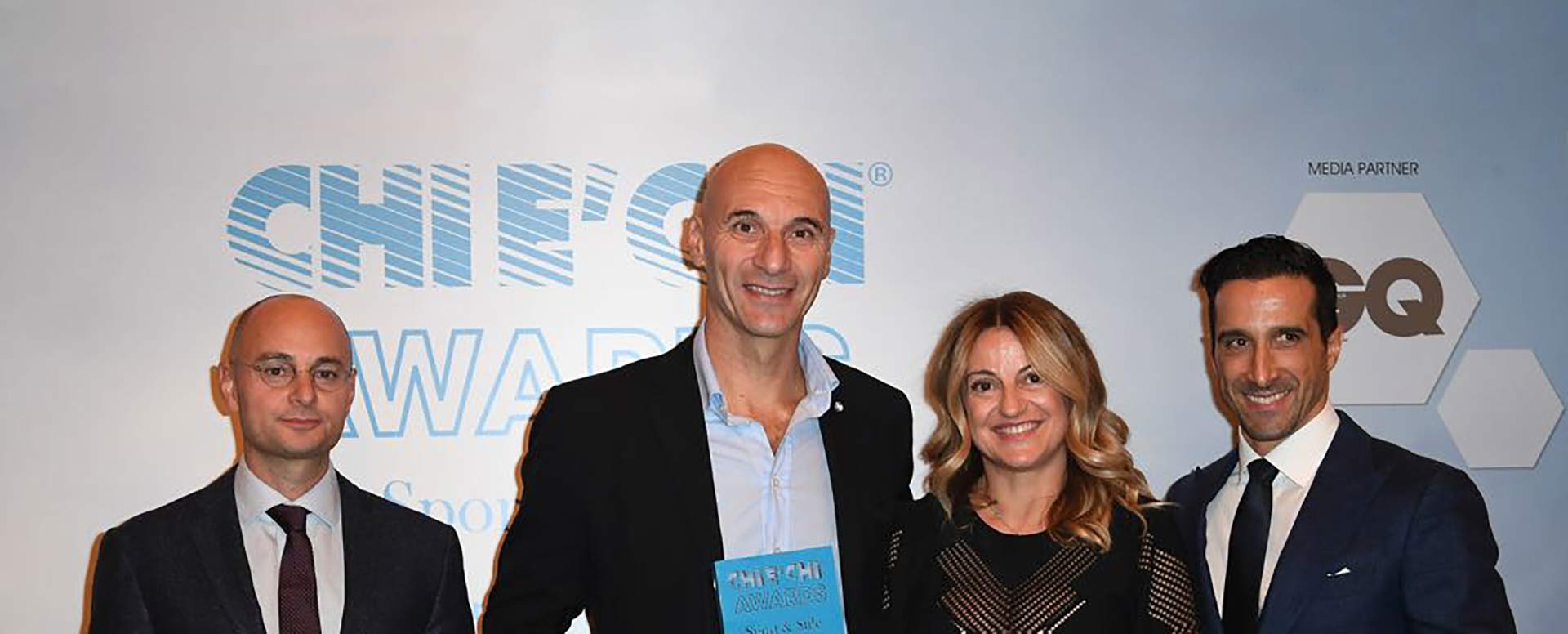 #GIANLUCAGENONI
Who's who – Sport & Style Awards
Our ambassador, Gianluca Genoni, awarded as athlete and sportsman of the year, in Milan's Arena.
There are people who with their ventures and their lifestyle are an example of healthy and conscious life: the same values that we recognize and share with Gianluca Genoni, world record man of apnoea.
That's why we are happy for the award he was given in the 5th Edition of WHO'S WHO SPORT & STYLE AWARDS: the event awarding the personalities of the world of sport, entrepreneurs, show business and journalism who distinguished as ambassadors of a fair and elegant communication, of an healthy and committed lifestyle.

In that occasion, Mr Genoni has been awarded as athlete and sportsman of the year by Cristiana Schieppati, director of WHO'S WHO, with Davide Camicioli, Sky journalist.