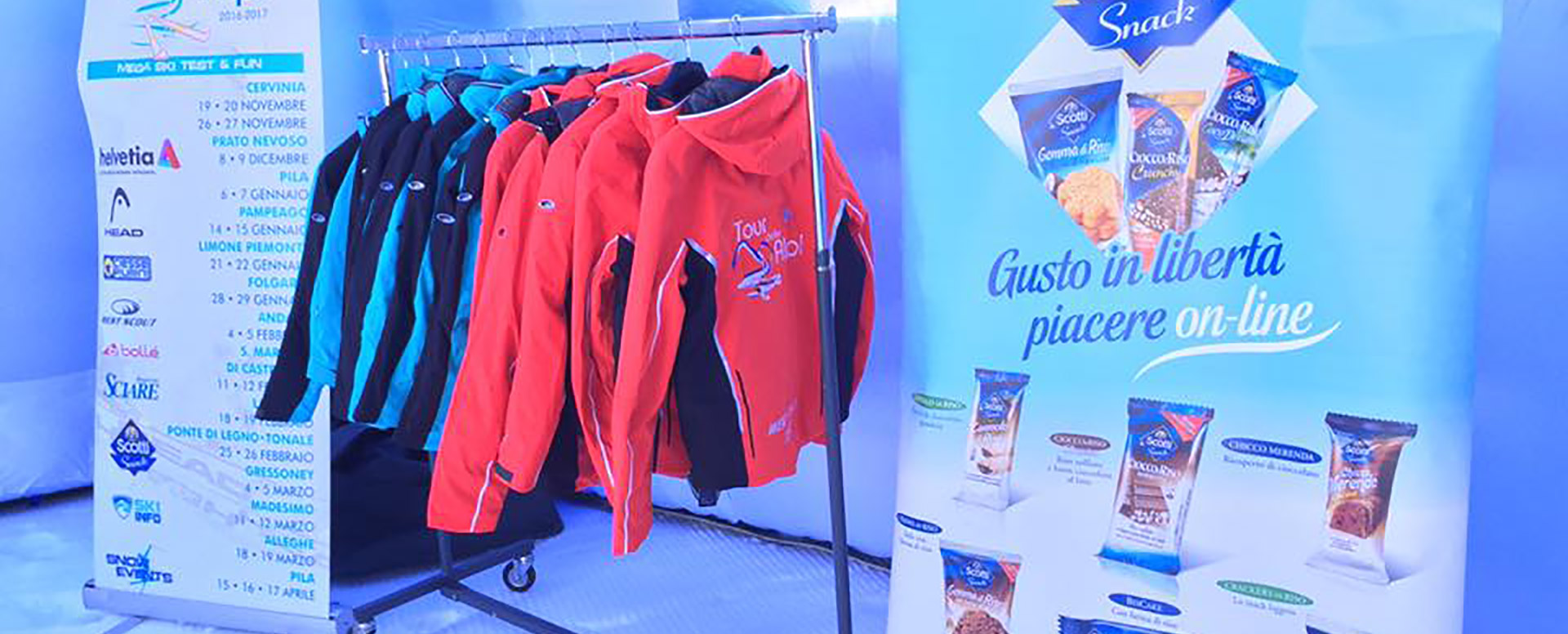 #INITIATIVES
Riso Scotti Snack celebrates the snow festival
A real snow festival, a form of entertainment that collects enthusiasm and amusement at each stage. It's called Tours of Alps, governed and directed by Gianni Romé, owner of the shop Tuttosport, in Mortara (PV). It's a village that attracts enthusiasts like a magnet, letting them spend a day on the snow, that is quite different from the others. Games, gifts, material tests with the new range of Head skis at complete disposal. There are different sponsors and suppliers that decided to follow the Tour to promote activities and products, in an unusual and nice way.
The purpose is involving the public thanks to an animation thought for adults and children. The starting point is Cervinia, on 19th and 20th November. The second stage takes place on 8th and 9th December in Prato Nevoso. The Tours of Alps (14 stages) will touch the main ski areas of Northern Italy, passing from Aosta Valley (Pila, Gressoney and La Thuile), Trentino Alto Adige (Pampeago, Andalo, Folgaria and San Martino di Castrozza), Veneto (Alleghe), Lombardy (Ponte di Legno / Tonale and Madesimo) and Piedmont (Limone Piemonte).
Riso Scotti Snack is also present among the tents, boxes and inflatables, with its snacks to provide those present with a charge of energy. Everything is free. Only breathe will be needed in order to follow the program designed by Gianni Romé's staff. Therefore, see you on 19th and 20th November in Cervinia.