#INITIATIVES
Italian First Courses 2017-2018
In Foligno, taste and wellbeing with rice
Four days, from 27th to 30th September, full of gusto and tastiness with risotto and sweet and savoury rice-based snacks proposed by Riso Scotti Snack.
We'll be in the city centre of Foligno, in Palazzo Deli, with ourRiso Scotti Point, Riso Scotti Point, for tasting and sale. Our risotto will be the absolute protagonist, with delicious recipes, interprets of the eating out modernity: only the best Riso Carnaroli Scotti – the most valuable variety of Italian rice, with a steady grain, full of starch, that doesn't overcook – and the added ingredients, whose quality is selected to ensure the natural fragrance of seasoning: butter, extra virgin olive oil, grana Padano, edible boletus, asparagus, radicchio, PDO Asiago cheese… All superior quality raw materials, to taste a top product.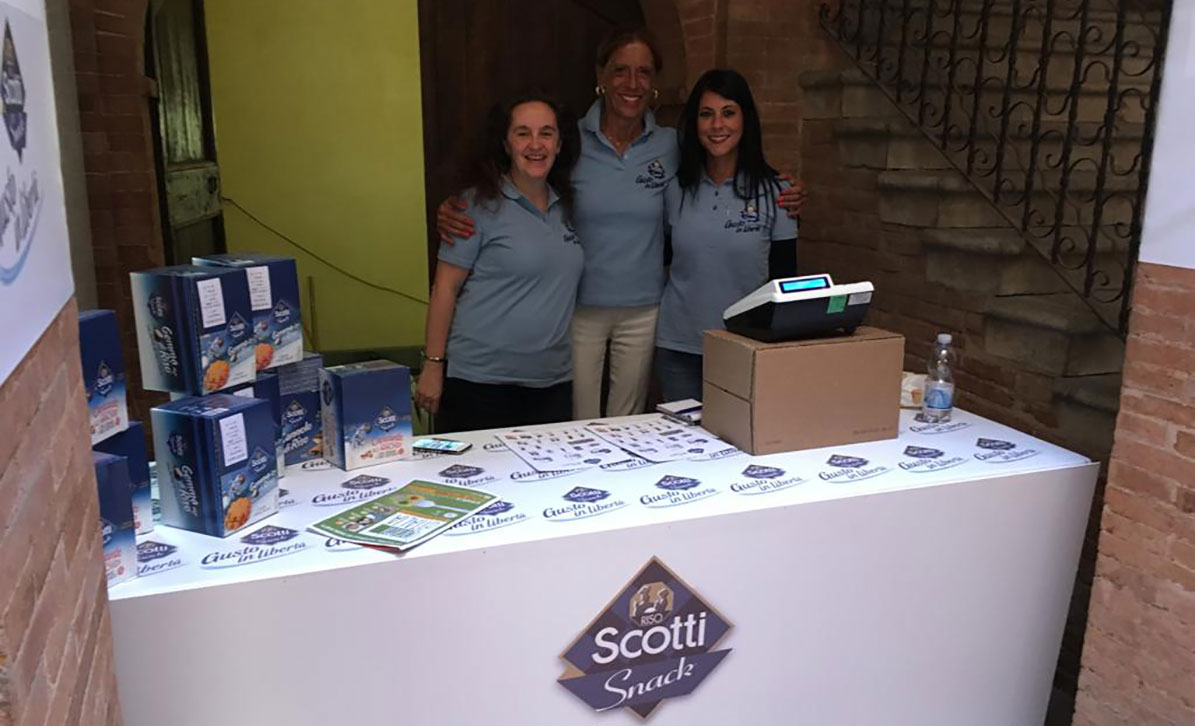 For those who love trying novelties, Riso Scotti Snack revisits another symbol of Italian taste, proposing in Foligno celebration, a new way of eating ice-cream, that is healthier, more careful to health and physical fitness: rice-based ice-cream, made with a vegetable drink instead of milk. Only 119 Kcal for 60 g of ice-cream! A vegetable alternative to be tried, even by those who are intolerant to gluten or lactose.
The sampling range will be completed with the dry snacks, both savoury and sweet; practical and quick solutions for a gratifying and healthy break inspired to the concept of wellbeing inborn in the basic ingredient, rice, considered an "healthy cereal".